OCCUPY THANKSGIVING Meets the 100 Word Challenge for Grown Ups
This week  marks the
20th 100 Word Challenge over at Julia's Place
. I think I have missed a couple, but it has been a wonderful journey through incredible writing.
[caption id="" align="aligncenter" width="200" caption="Be sure to check out other entries."]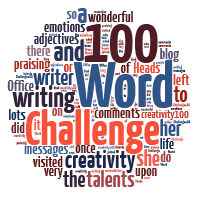 [/caption]
As usual, Julia has set us an interesting challenge. In her words:
Now for this week we are going topical again. The King James bible celebrated it's 400th birthday last week. Although it is a religious text is has formed our language across the years. It has some surprising phrases that we use often in  everyday conversations.

The prompt this week is to use at least one of these for inspiration.

…the powers that be  /  the apple of his eye  /   the writing on the wall…

You do not have to include the phrase if you don't want to but the piece must indicate which it was in it's content. As usual you have 100 words and it must be suitable for a PG certificate.
I, of course, have to make things even more difficult for myself, because I decided today that all my posts this week should fit into the
OCCUPY THANKSGIVING movement started over at Jamie's fabulous blog.
 So here is a non-fiction post that is very personal and might be just a smidge shy of an R rating (sorry Julia). I am also including a picture, because it seems right.
[caption id="attachment_4304" align="aligncenter" width="321" caption="Daddy and daughter bonding over a video game."]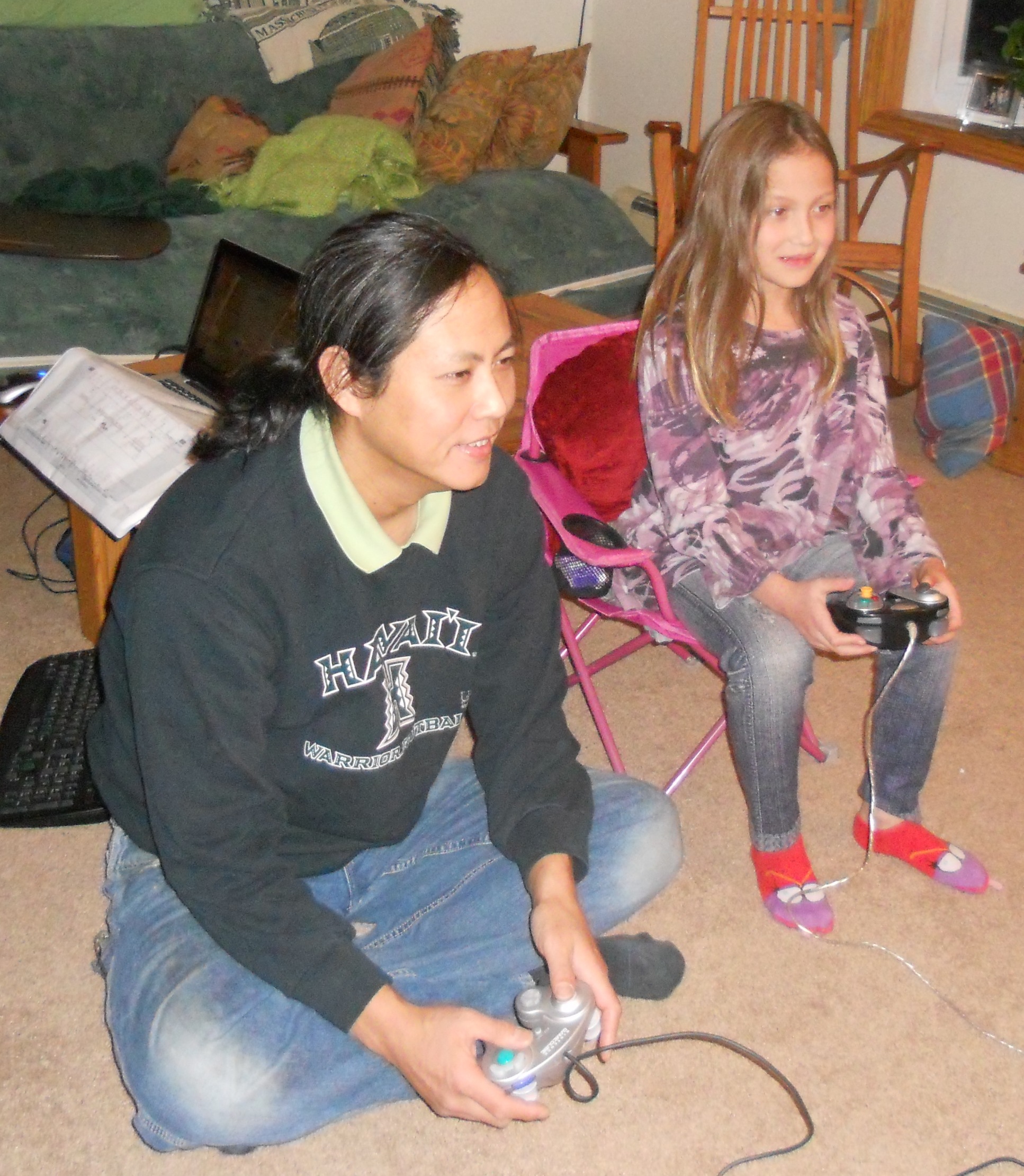 [/caption]
I remember the day I read the writing on the wall, the spot of blood that indicated something was wrong. I fought against the reality for as long as I could, but the painful truth was that I briefly carried a child not meant to live. Less than a year passed when the powers that be granted me a gift that helped make up for the pain of that loss. I sit and watch my husband interacting with Sarah, the apple of his eye, and realize that even with the occasional battle of wills, this was the child I was meant to have, and I am forever grateful.